Greg's Carpet Cleaning
A Better Clean - Dry In An Hour
If you've been searching for carpet cleaning that doesn't soak your carpet, doesn't takes hours or even days to dry and looks better and stays cleaner longer, then look no further.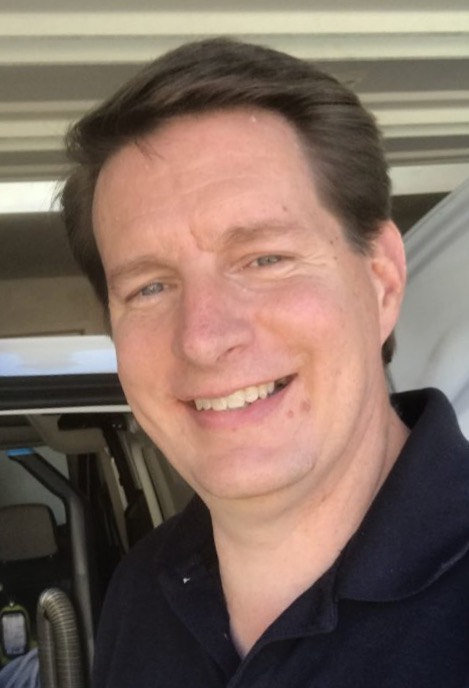 My name is Greg Wurster and I've been carpet cleaning in Albuquerque for 30 years. I use a low moisture method to scrub your carpets clean and since it's low moisture, your carpets will be dry in an hour.  I'm also the owner, so you can be assured that I will give your carpets all the attention they deserve.  I will be on time and take great care around your furnishings.  To get a price quote or schedule a cleaning, just CLICK HERE and in a few minutes you'll be on your way to cleaner carpets.
the Reviews
Greg did the best job that we have ever had. Carpets looked like new. We were very happy.
David Whorf
Fabulous work and really easy to set up on line appointments. On time and on budget...HIGHLY recommend
Chris Schueler
I really feel comfortable with Greg in my house....not something I can say about some of the other carpet cleaning businesses out there who send in tattooed, pierced guys who look like they got out of prison the day before.
William Duncan
Excellent!!!Highly recommend. Carpets were dry in one hour as advertised!!
Caroline Kidd
See what else people are saying about my cleaning on my Reviews page.
the Guarantee
I don't want you to have any worries about how your carpets look so I offer a money back guarantee.  If you don't like the carpet cleaning, you don't pay.  I stand behind every job that I do and I guarantee that you'll like the results.
the Cleaning Process
I clean carpets with a 5 step process that uses very little water and a lot of scrubbing.  It's a better process than steam cleaning and it leaves the carpets lightly damp and dry in an hour.  I can also clean your synthetic fiber rugs and neutralize pet urine odors.  If you would like to know more about this process, check out my Carpet Cleaning page.
If you would like to get a price quote CLICK HERE
the Owner
I've been cleaning commercially since I was 16 and working at my high school in Maryland.  I moved to New Mexico in 1985.  I continued cleaning while I studied for my computer science degree but I liked the idea of working for myself so in 1989 I started my first cleaning business.  Throughout the years I started and run several cleaning businesses.  Greg's Carpet Cleaning is my fourth.  I'm now at that point in my life that I would rather clean myself instead of hiring and training employees.  This is something I enjoy and seeing the before and after that comes from cleaning something dirty never gets old.
FAQs
Is this the same as steam cleaning?
No, it's a lot better.  Since I use less water, the carpets dry in hours, not days and without a moldy smell.  Your carpets are agitated and scrubbed to loosen the dirt instead of just being soaked with water and soap.  This is the latest and best way to clean carpets.
What types of payment do you accept?
Cash, checks and credit cards.
What needs to be done to get ready for cleaning?
Just vacuum.  Please remove breakable items from the furniture if you need me to move them.
Do you move furniture?
I can move couches, chairs and tables out of the way if needed.  Just ask me when I get to your house. I can't move beds, dressers, bookcases, entertainment centers and the like.
How long does it take to dry?
In an hour you can walk on it and move furniture back.  Wait 2-3 hours before laying down rugs just to make sure there is no residual moisture to start any mildew growth.
How often should the carpets be cleaned?
Once per year for most situations.  If you have kids and pets, I would recommend every 6 months.